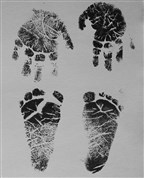 Creator: Jason McDonald
Close at Sunday, 11 August 2013
Ryan Jon McDonald - Bears of Hope
We opened this fund raising page to help bring awareness to stillbirth and more importantly raise funds for Bears Of Hope who offer support and guidance for parents who experience the loss of their baby during pregnancy, birth or infancy in their time of need.
For every $25 we raise bears of hope will donate support kits and bears of hope to hospitals and families who suffer a loss of a baby. Each bear will be named in honor of our beautiful baby boy Ryan Jon McDonald who was stillborn on 17th September 2010 at 6:43pm weighing 3.920kg (7lb 4oz) and was 51cm long.

Ryan we love you so much!! xoxoxox Mummy (Tara), Daddy (Jason), your big brothers Kaileb and Aidan and younger sister Zoe.
Bears Of Hope Pregnancy & Infant Loss Support
Bears Of Hope Pregnancy & Infant Loss Support is an Australian not-for-profit organisation based in Sydney NSW, with a vision to provide leading support and exceptional care for families who experience the loss of their baby. This includes miscarriage, stillbirth, genetic interruption, neonatal and infant loss.
Bears Of Hope donate exclusive support packages throughout Australian hospitals (including a bear of hope and invaluable literature) to comfort, support, inform, guide and empower parents through their grief.
Our Beyond The Bear Support Services include an informative and resourceful website, Parent-led support groups with some faciliated by a psychologist, Online support groups - facebook and yahoo, Community Events - Mother's and Father's Day events, City2Surf Fun Run, Annual Benefit Ball, October 15 Remembrance Day Memorial, Christmas picnic, Phone and Email Support, Hope & Healing Library and a Quarterly Newsletter.
General Enquiries 1300 11 BEAR
Grief Support 1300 11 HOPE
FUNDOMETER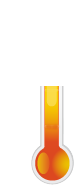 Target
$20,000
Raised So Far
$11,240